The first LEED-Platinum city in the world. The best U.S. city for parks. 140+ miles of bike lanes and paths. Sustainability lives in DC.
Travel can be tough on the environment, but a trip to DC doesn't have to be.
As tourism grows, natural resources decline and climate change continues, it's essential to find ways to live and travel sustainably. Some hopeful news for travelers is that there are many ways to support that effort in DC, so you can leave the city better than you found it. Whether you're a leisure traveler, event planner or group tour operator, you can find sustainable businesses for your next trip, as well as useful travel tips. Find out more about the DC Government's Sustainable DC plan, which aims to make DC the most sustainable city in the nation.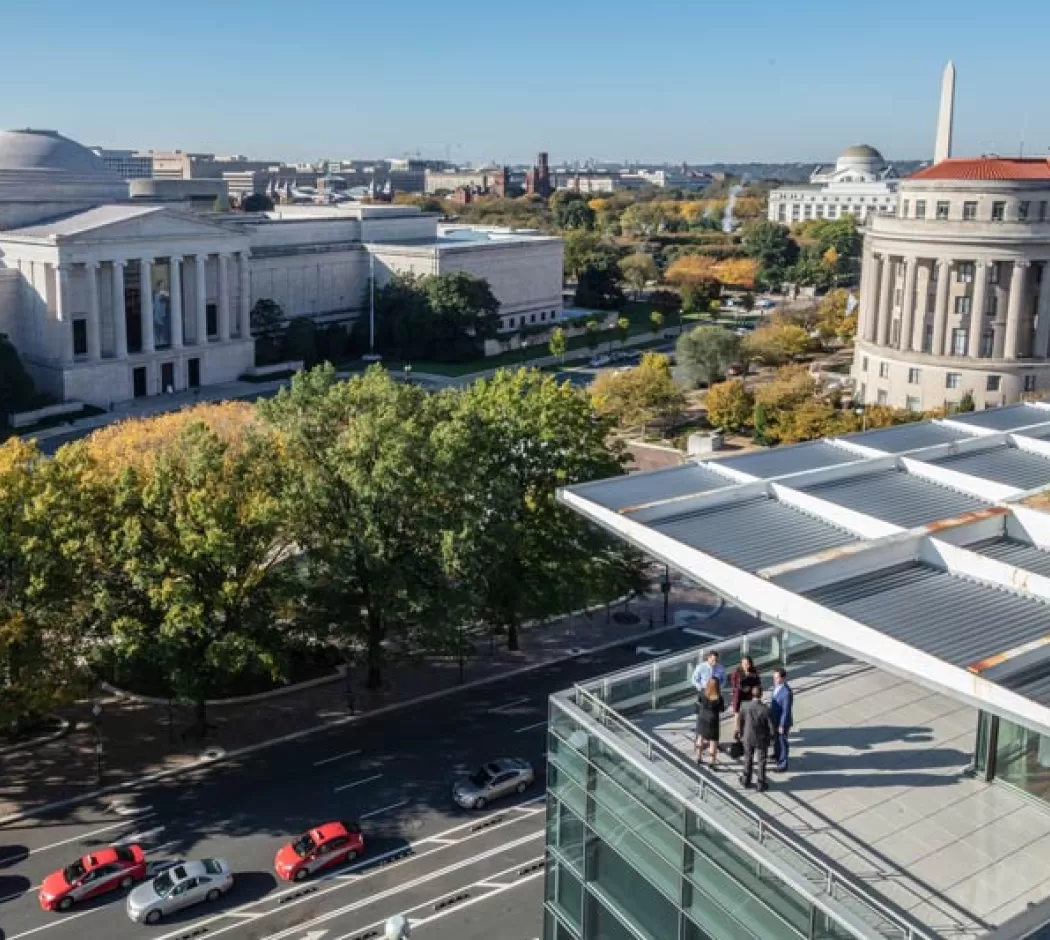 Top Ways Washington, DC is a Sustainable City
Discover what makes Washington, DC a sustainable destination for your next meeting, convention or event.
---
---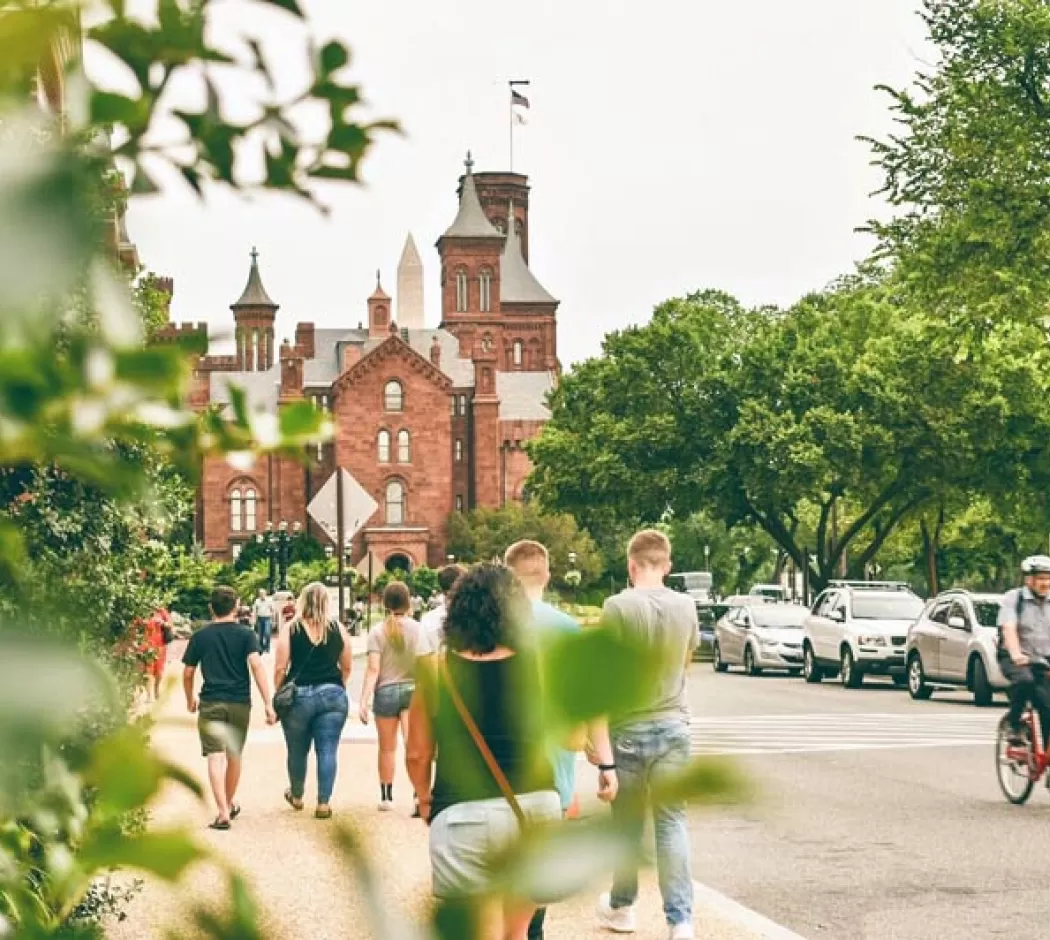 41 Ways Washington, DC Leads in Sustainability
Explore facts about how DC is leading the way in sustainable initiatives and reducing greenhouse gas emissions.
---
---
---
Department of Energy & Environment
"The District is the first city in the country to establish a Green Bank, which funds projects that expand renewable energy, reduce emissions, and create green jobs. "
Sustainable DC for the Vacationer
---
WalletHub
"In 2022, Washington, DC was ranked #5 Greenest City in America by WalletHub"
Sustainable DC for Meeting Planners & Attendees
---
Lauren Parr, vice president of meetings, AGU
"We selected Washington, DC in large part because the city is so walkable and has excellent public transportation. AGU never shuttles for large meetings as it's a carbon and financial expenditure that we don't wish to incur, and we had excellent feedback from our attendees on what a great walking city DC is. DC was a great choice for AGU and it's a great choice for any planner looking to leverage the local transportation options and eliminate shuttles."
More on How Washington, DC Leads on Sustainability Through Equity, Environment & Economy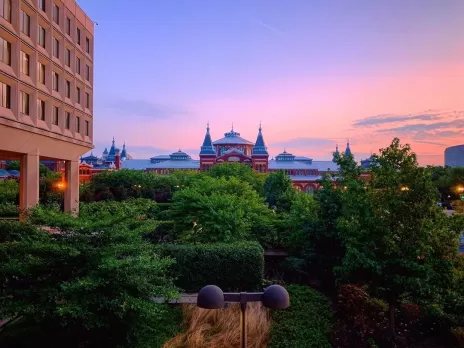 01
District energy suppliers purchase over 20% of the city's electricity needs from renewable sources as of 2022, to comply with the Renewable Portfolio Standard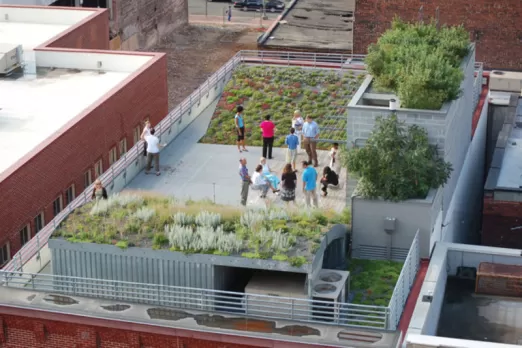 02
With over 5.7 million square feet of green roofs installed, the District is one of the top cities for green roofs, which provide stormwater management, cooling, and more.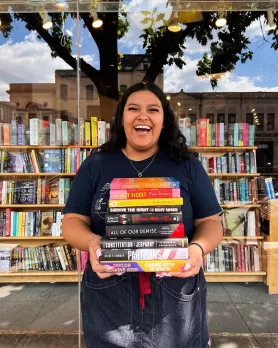 03
With the passing of the Racial Equity Achieves Results Act (REACH Act) in 2020, the District became one of a select few jurisdictions in the country with broad-reaching legislation to address racial equity.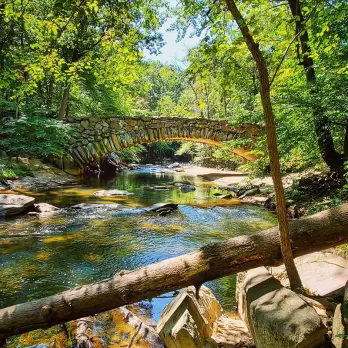 04
The District has the #1 parks system in the country as of 2022, ranked by the Trust for Public Land based on access, investment, acreage, amenities, and equity.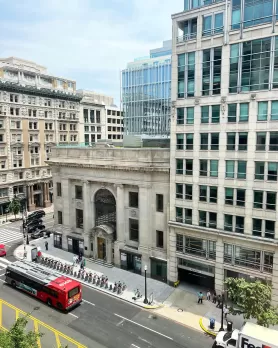 05
The District is the #2 U.S. city with the most ENERGY STAR certified buildings as of 2022.
Connect With Us