Things to do the week of Jan. 31 - Feb. 3
We've gathered up some things to do, including in-person activities as well as virtual events going on this week in Washington, DC.

In addition, don't miss our things to do this weekend and things to do this month.

Looking for a local perspective delivered directly to your inbox every two weeks? Sign up for our "DC on the Go-Go" Local Newsletter to stay in the know.
Monday
James Van Der Zee's Photographs: A Portrait of Harlem
The National Gallery of Art showcases more than 40 images by legendary photographer James Van Der Zee, a prolific chronicler of life in New York City's Harlem neighborhood during the 1920s, '30s and beyond. Van Der Zee captured special occasions and other local happenings through carefully composed photographs that provided insights into the personalities and aspirations of his subjects. He also photographed nightclubs and storefronts as well as religious, social, political and athletic community groups in his signature style. Marvel at a master's work in this revelatory exhibit, which runs through May 30.
Open 10 a.m. – 5 p.m. daily |  Free admission |  Safety guidelines
National Gallery of Art, 6th Street & Constitution Avenue NW, Washington, DC
Transient: Impermanent Paintings
This groundbreaking exhibition, originally composed as a live performance, presents a series of audiovisual paintings created by the artist in concert with generative algorithms. The exhibition employs technology as a lens to explore music for the 21st century audience and rethink the traditional techniques in the context of human-machine relationship. Projected on a large scale, hyper-realistic digital brushstrokes unfold like on canvas. Each brushstroke corresponds to a note, creating polyphonic synthetic landscapes. The same algorithms driving the hyper-realistic digital brushstrokes also materialize in the sound of piano via Yamaha Disklavier, experienced through 24-channel L-Acoustics L-ISA Immersive Hyperreal Sound technology.
Monday – Thursday: 12-8 p.m. |  Friday – Sunday: 10 a.m. – 10 p.m. |  Tickets
Safety guidelines
ARTECHOUSE, 1238 Maryland Avenue SW, Washington, DC 20024
 
Tuesday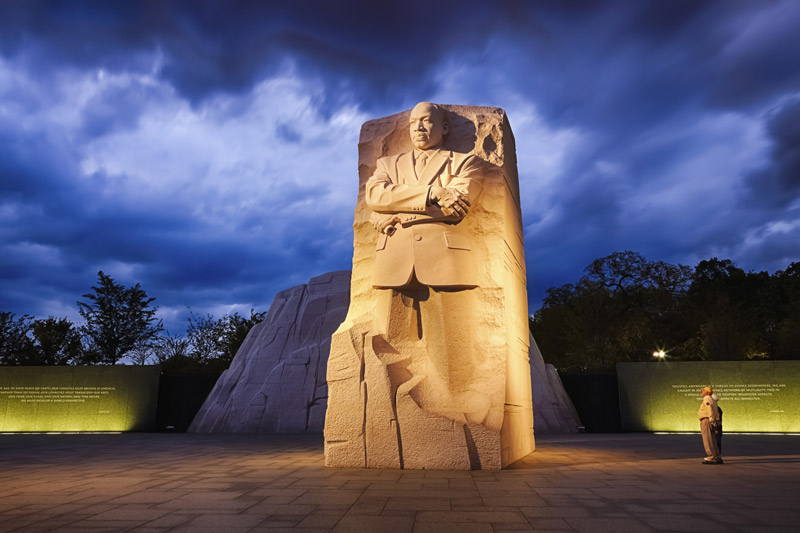 Celebrate Black History Month in the Nation's Capital
Black history and culture are an essential part of DC's identity, which means that there are numerous ways to celebrate Black History Month in the city. We've detailed some of the best ways to engage with DC's Black culture and community, from experiencing iconic landmarks to frequenting black-owned businesses to visiting the National Museum of African American History and Culture on the National Mall.
Alvin Ailey American Dance Theater
The preeminent modern dance company returns to the Kennedy Center from Feb. 1-6 with a program that celebrates the company's illustrious history and aims to bring audiences together in joy. The production will feature some of Ailey's most famous compositions, including Revelations, as well as new works. Get ready to be united by the power of dance.
7:30 p.m. |  Tickets
The John F. Kennedy Center for the Performing Arts, 2700 F Street NW, Washington, DC 20566
Change Agent
Arena Stage showcases this play from Tony Award-nominated playwright and director Craig Lucas. During the volatile 1960s, one woman influenced American policy – and in turn, world events – through her friendships and proximity to power. Change Agent imagines captivating scenes between unsung influencers of one of the most important decades in American history. See how these voices impacted major decisions that still have an impact in our country today.
7:30 p.m. |  Tickets
Arena Stage, 1101 6th Street SW, Washington, DC 20024
 
Wednesday
Dear Mapel
Written and performed by Psalmayene 24, a prominent local voice in hip hop theater and Mosaic's Andrew W. Mellon playwright-in-residence, this joyful, coming-of-age story will take audiences from Park Slope, Brooklyn to Washington, DC. Psalm's adolescence and life milestones are often accentuated by the absence of his father, Mapel. In a series of letters, both imagined and real, you will come to understand the power of the written word and how it can connect us to our family, our past and our future. Dear Mapel opens Feb. 2 and runs through Feb. 13.
8 p.m. |  Tickets
Atlas Performing Arts Center, 1333 H Street NE, Washington, DC 20002
The War on Drugs
With a signature sound (and a great name), The War on Drugs have become one of rock music's most revered acts. Combining the reflective Americana of Springsteen with ambient guitars and krautrock-inspired rhythms, the group crafts adventures in the form of song, great for listening while you watch the sun set or during a cruise down the highway. Their powerful live show will touch down at The Anthem this February.
8 p.m. |  Tickets
The Anthem, 901 Wharf Street SW, Washington, DC 20024
 
Courtney Barnett
Courtney Barnett is a rock and roll treasure, with songs that address elevator operators, awkward encounters at swimming pools, trouble breathing and lots more, all with striking wit and wordplay, not to mention a fantastic backing band. Shamir, another wholly idiosyncratic artist in the indie sphere, will open at 9:30 Club. Barnett and Shamir will perform both Wednesday and Thursday night.
7 p.m. |  Tickets
9:30 Club, 815 V Street NW, Washington, DC 20001
 
Thursday
FUTURES
Smithsonian's historic Arts and Industries Building has opened its groundbreaking new experience. On view through July 6, 2022, FUTURES is the Smithsonian's first major building-wide exploration of the future and temporarily reopens the Smithsonian's oldest museum for the first time in nearly two decades. The part-exhibition, part-festival celebrates the Smithsonian's 175th anniversary with more than 150 awe-inspiring objects, ideas, prototypes and installations that fuse art, technology, design and history to help visitors imagine many possible futures on the horizon. Make sure to read our guide to the exhibit before you go.
Free admission |  Hours & protocols
Arts and Industries Building, 900 Jefferson Drive SW, Washington, DC 20560
Alif Ba Exhibition 
The National Children's Museum presents this interactive experience, which translates to "ABC Exhibition". Hosted in partnership with the Qatar Foundation, the exhibition introduces young audiences to the Arabic alphabet and language. Kids can explore the 28 letters that make up the Arabic alphabet, listen to the sound of each and practice writing or tracing the language. Special programming is also offered.
Hours, protocols & admission
National Children's Museum, 1300 Pennsylvania Avenue NW, Washington, DC 20004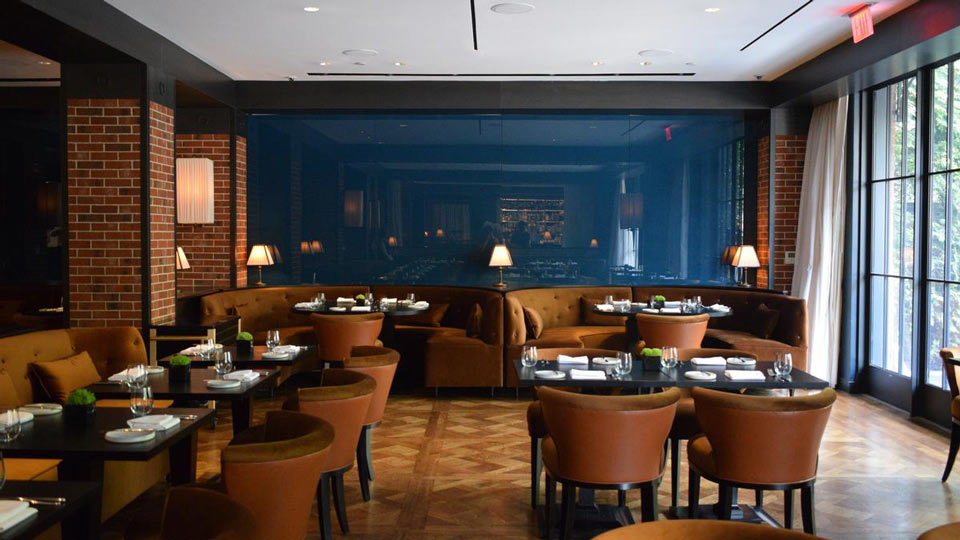 CUT by Wolfgang Puck
Celebrate Lunar New Year at CUT by Wolfgang Puck
Chef Andrew Skala welcomes Chef Scott Drewno, Chef Danny Lee, Chef Mei Lin (a Top Chef winner) and Chef Tetsu Yahagi into the kitchen for a three-course, family-style dinner at CUT by Wolfgang Puck, located inside Rosewood Washington, D.C. The experience will include a dim sum-inspired first course and shareable main course, abundant sides and dessert. The menu will highlight classic Asian-inspired dishes and ingredients reimagined through the lens of modern American fine dining. Think scallion pull-apart bread served with whipped toasted chili butter, Maine lobster and black truffle cheung fun or wagyu beef and duck liver bao.
5-9 p.m. |  Reserve
CUT by Wolfgang Puck, 1050 31st Street NW, Washington, DC 20007
Kacey Musgraves
With multiple Grammy Awards and no. 1 country albums to her name, Kacey Musgraves has packed a lifetime of accomplishments into the first stage of her career. Her star power will shine bright during this show at Capital One Arena, the city's largest music venue. Musgraves' distinct take on country and soaring voice will dazzle what is likely to be a sold-out crowd.
8 p.m. |  Tickets
Capital One Arena, 601 F Street NW, Washington, DC 20004
 
Daphne's Dive
Signature Theatre Company in Arlington, Va. turns into Daphne's Dive this February. Written by Pulitzer Prize-winning playwright Quiara Alegría Hudes, the play concerns a north Philly bar (run by the titular character) that becomes homebase for outsiders, including an eccentric activist, a businessman, a retired biker, an abandoned teenager, an offbeat artist and even Daphne's sister. Across 20 years, you will observe this vivacious group drink, dance, rejoice and grieve together in a stirring tribute to family and hospitality.
8 p.m. |  Tickets
Signature Theatre, 4200 Campbell Avenue, Arlington, VA 22206
 
#MyDCcool Photo of the Week
Make sure to share your DC photos with us using #MyDCcool and we may feature yours next week!